Kowa Co., Ltd.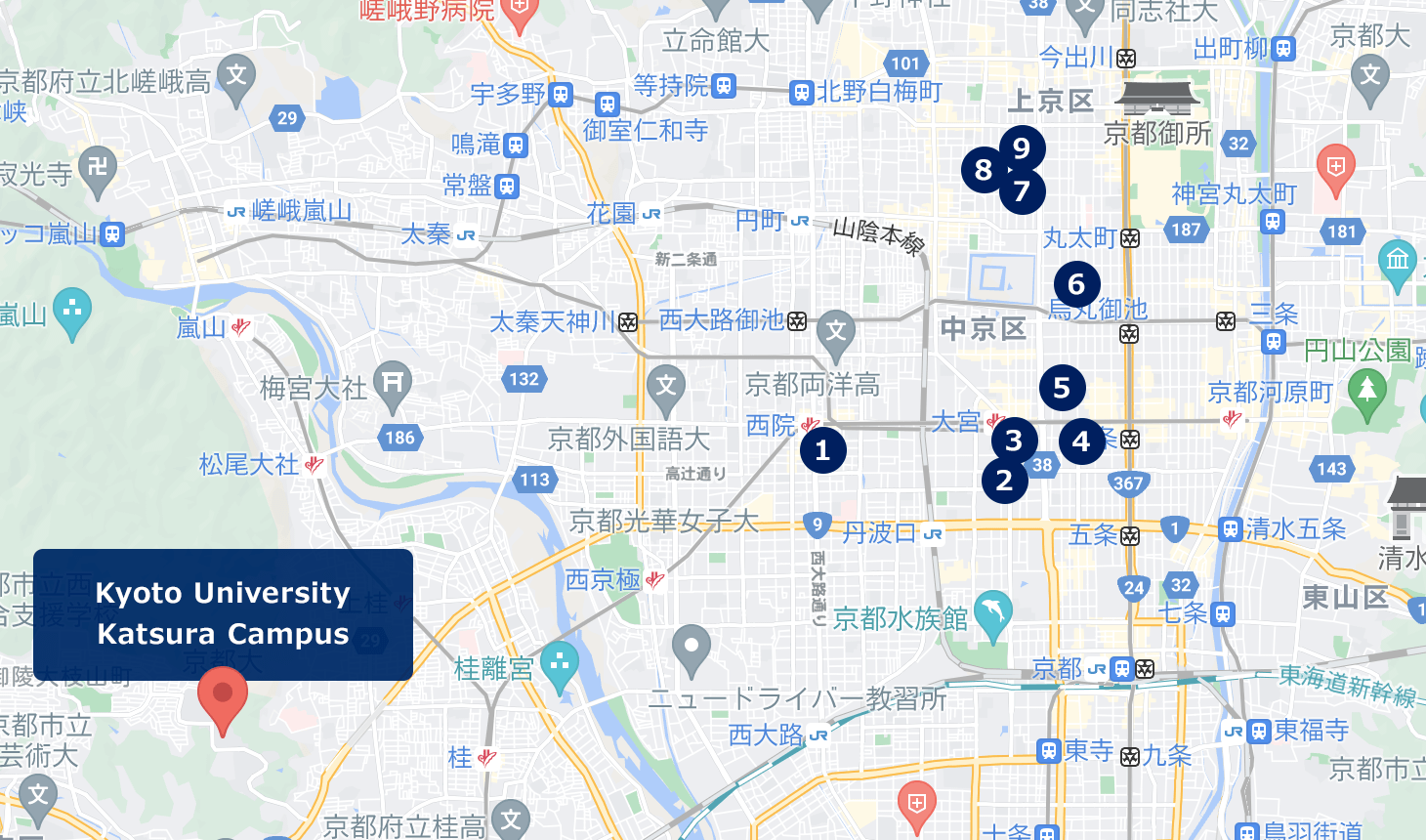 The list is arranged in order of closeness to Katsura Campus.
The access from each property is confirmed on the website.
TEL/E-mail
0120-947-541 (toll free)
Office Hour: 9:00 am – 6:00 pm
Closed:Wednesday
E-mail: kowa.at.rent@gmail.com
Inquiries
https://kowa.kyoto/en/contactus/


*Search and application for apartment from overseas is acceptable.

Note
① English speaking staff is available.
② No key money, agency fee, guarantor, rent liability guarantee company are required.
③ Furnished, home appliances and free Wi-Fi are available.
④ Minimum period of tenancy: more than one month.